Here at MobileContractComparison.com, our mission is simple: to provide an unbiased, market leading contract comparison experience. We compare over 1,000,000 contracts each and every day, ranging from the latest smartphone releases to SIM Only Deals and everything in between! We don't prioritise deals on our comparison pages, in fact, by default we sort by 'best selling' to try and give you a head start in your comparison journey!
Hold on, so what do MobileContractComparison do? And how do you make money?
Ok we'll own up - we don't provide this service out of the kindness of our heart... Well actually we do... but we also need to pay the bills.
We have a number of agreements in place with UK retailers and UK Mobile Phone networks which allow us to receive their deals multiple times throughout the day. We then wave some magic dust to standardise them and ultimately make them simple and easy for you to browse and filter through.
We get paid when you sign up to a contract through one of our links, i.e. we refer you to a network. Unlike certain comparison sites, we could try and funnel you to a contract which makes us a few extra £££, but that's not how we roll. We want you to be 100% satisfied that we helped you find the exact deal you wanted, not the one the Mobile Network wants to put you on! Hopefully when your contract is up for renewal, you'll think.... "What was that annoyingly long named but extremely trustworthy website I used 24 months ago? Ahhh that's right - MobileContractComparison.com".
And in turn, that will make us happy - real happy - just take a look what happened when we got a thank you note through the door last month: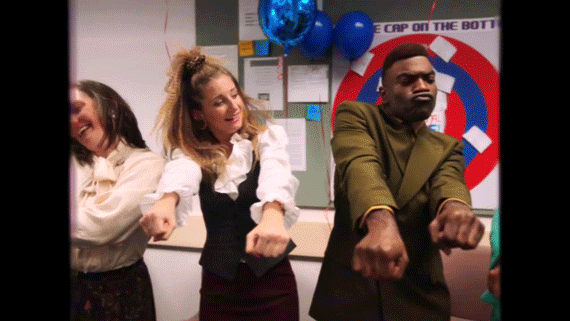 So without further ado, give us a go and see how much you could save. We'd love to hear how you get on.
Thanks from the MobileContractComparison.com team.